This weeks episode is a day late. Sorry about that. I had a very busy weekend, and all of it to due to Star Wars! Saturday was Free Comic Book day, so I was off trooping with the 501st, making the rounds of the local comic shops here in Portland. The next day, more trooping! We drove down to Boston for Star Wars Day at the Franklin Park Zoo. ---Check out The Expanded Fandomverse
Tumblr
and
Instagram
account for a few photos.
Anyway, when I got home yesterday I started this episode, but... I ran out of energy. But, after a good nights sleep, I am all rested up and was finally able to publish.
This week is a conversation with Danny & William, the guys behind Grand Zillo Creations. They are young artists, who first came to my attention with this...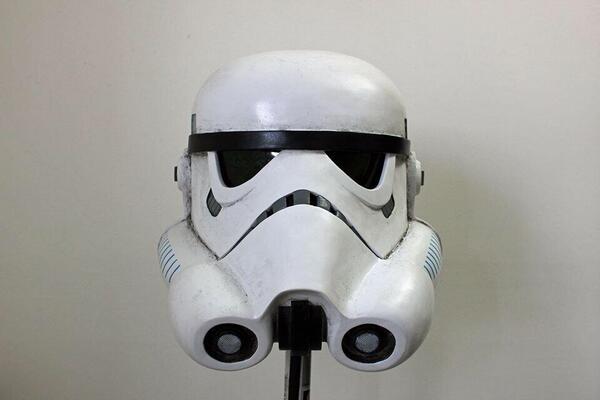 This is the helmet they created, based on the Stormtrooper designs from the upcoming show Star Wars: Rebels. And man oh man, do I want one!
Also on this weeks show, is a new segment call "Chewing The Power Cables with Dan White". Dan will be a regular contributor to the show, giving his curmudgeonly take on the Star Wars news of the day. So, sit back, have a listen, and enjoy!
DOWNLOAD LINK